This is Lorch.
Smart welding technology: high-quality, innovative, economical.
Innovation for over 60 years.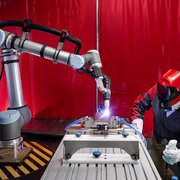 Constantly flexible.
For more than 60 years, Lorch has been developing and manufacturing high-quality welding solutions for industry and trade in one of the most modern production facilities for welding systems in the world today.
Lorch thus combines tradition and a vision of the future of welding. The result: reliable and innovative welding technology.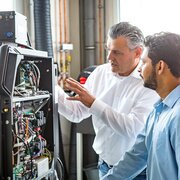 Technologically ahead.
Lorch welding systems are developed by teams who spend a lot of time on the road, listening and understanding your welding requirements. This is how first-class processor technology, intelligent software and high-quality components are used to create practical, intuitive welding systems. Appreciated by the best welders around the world.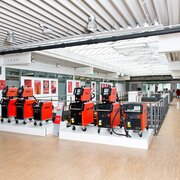 High quality.
Lorch makes no compromises when it comes to quality. That's why we can easily give you an extended manufacturer's warranty of 3 years when you buy Lorch welding equipment. For selected components it is even 5 years. Quality made by Lorch - that pays off for you in the long run.
Highly motivated. Handpicked. Helpful.
The Lorch network - personal, close and fast!
With our broad network of welding experts, you can be sure that we are always close by. Benefit from personal advice and fast service on site.