INFORMATION FOR SUPPLIERS.
Be smart - deliver to Lorch!
Welcome to the purchasing department of Lorch Schweißtechnik GmbH
Competitive products and maximum customer benefit are Lorch's top priorities - both in cooperation with international customers and with global smart suppliers. Against the background of global business growth, purchasing requirements will continue to increase in the coming years. The requirements for cooperation are demanding and are based on a systematic supplier evaluation - in return, Lorch offers its suppliers good growth prospects as well as a long-term business relationship based on trust and partnership.
Lorch Purchasing seeks cooperation with suppliers who are interested in a business relationship with a globally active company. The aim here is to build, maintain and promote long-term and constructive relationships with partners all over the world. As in our customer relationships, we also build on mutual trust in our supplier relationships.
Prerequisites and requirements for cooperation
Lorch offers its suppliers exceptional development opportunities and long-term partnerships through early involvement in product development and business processes.
Lorch suppliers must meet the following requirements:
High competitiveness in terms of price, quality, adherence to deadlines and flexibility
Constant willingness to reduce costs and transparency as well as increase productivity
Ability to innovate, continuously improve products and processes
Ability to create prototypes
Acceptance of the Lorch purchasing conditions
Zero-defect principle for all deliveries
Fulfilment of all current quality requirements
Consignment as a method to improve performance in the supply chain
A quality system built up according to DIN ISO 9000 ff.
Technical support and advice
Open and early communication
Product groups
EMS - Electronic Manufacturing Services: Assembled printed circuit boards
Electronics: Electronic components, printed circuit boards, electromechanics, capacitors, contactors, plate rectifiers and potted rectifiers, tap changers, mains switches
Cables: cable harnesses, cable cuttings, strand sets, mains cables
Feed: Feed units, VS motors
Housing: housings and housing parts, sheet metal made of steel, stainless steel and aluminium
Cooling: Fans; heat sinks, hoses, heat exchangers, water pumps, solenoid valves.
Torches: TIG, MIG/MAG and plasma Torch replacement and wear parts
AM - Automation
Winding goods: transformers, chokes, transformers
Plastics: plastic housing parts, basket coil adapters, control knobs, water tank
Mechanics: Stickers, front plates, front panels, labels; membrane keyboards, wheels and castors, turned parts, rubber grooved mat, handles, hinges, chains, screws, small plastic parts, fasteners, cardboard, polystyrene, tapes, fasteners, pallets, earth cables, welding station equipment, hose packages.
Printed matter: Operating manuals, brochures
Equipment: welding consumables, welding helmets, gas, cases, pressure reducers
Quality management
Quality is when the customers come back – and not the products
The quality of our products is an important competitive factor and an obligation for us towards our customers all over the world. Our suppliers have a significant influence on product quality and thus on the satisfaction of our customers.
We see a trusting and cooperative partnership as the way to achieve the quality goals - and thus the customer requirements - together with our suppliers.
Therefore, supplier audits and quality and procurement aspects are a matter of course for us. With approved suppliers, we strive for a permanent improvement of the supply chain.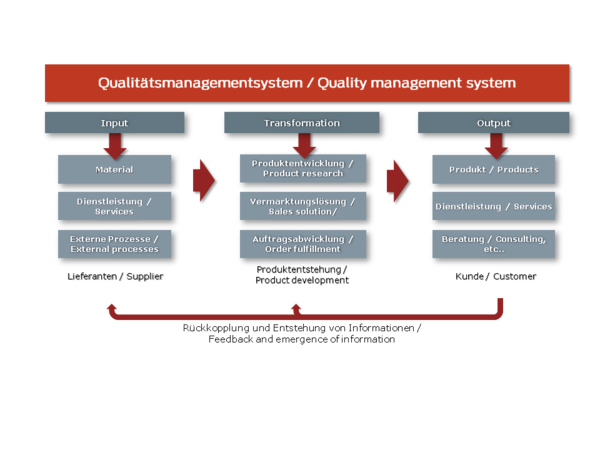 Contact
Does your range of services match our requirements? Are you interested in a partnership with Lorch?
Please send us your supplier self-disclosure as well as the cooperation agreement (see downloads) and your service options by e-mail to beschaffung@lorch.eu.
We will be happy to check your documents. You can rely on this. For capacity reasons, however, we cannot respond to every submission. In case of interest and demand, we will consider your company in the next tender or we will contact you directly.
Logistics
You can also clarify all logistical matters directly with our logistics centre. Our logistics centre can be reached at logistikcenter(at)lorch.eu.