Mechanised welding.
Greater productivity. Greater quality. Lower costs.
Economical automation of welding.
Great physical effort is demanded of the welders where very long weld seams of high quality are required. Mechanised welding is the solution.
Relieved professionals. Warranted high-quality long weld seams.
Mechanised welding can be used, for example, as a partially automated welding application:
Increase your welding production performance and connect your Lorch power sources to the Lorch welding tractors. The welding tractor ensures continuous torch guidance while the welder focuses entirely on setting the welding parameters. This increases the welder's productivity and weld seam quality alike.
Further advantages of mechanised welding.
Mechanised and semi-automated welding has even more advantages: The introduction of heat becomes more controllable and causes less distortion. Repetition and reproducibility reduce stress. The greater distance from the torch improves even the welder's working situation.
Advantages and disadvantages of mechanised welding.
Advantages:
Reproducible seams
Low rework
Saving production time and consumables
MIG-MAG and TIG applications possible
Disadvantage:
Not suitable for every application segment
MIG-MAG or TIG? Comparison of mechanised welding.
Mechanised MIG-MAG-welding.
Minimal rework and low distortion
Low costs for additional material
Outstanding thin-sheet properties
Mechanised TIG welding.
Spatter free welding
Visually high-quality weld seams
Particularly high weld seam quality
Our solutions for mechanised welding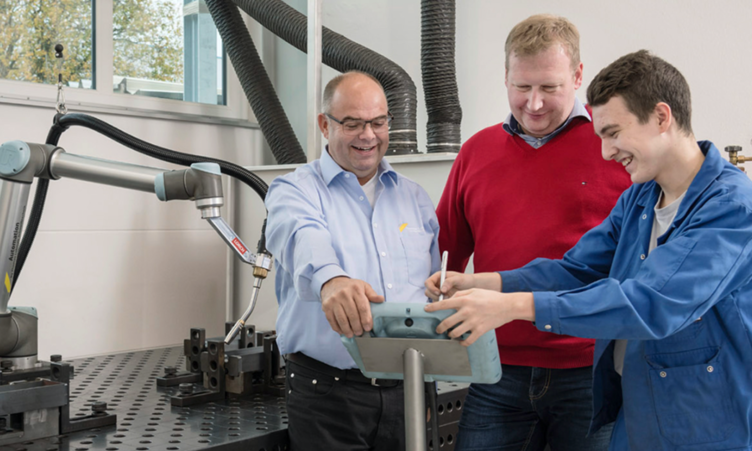 Always well-advised with close, personal, and honest support.
Are you interested in a Lorch welding unit or accessories, with special suitability for mechanised welding? Do you have any other questions? The Lorch partner search will easily let you find a competent contact in your area to give you some personal advice.