NFC-UPGRADE FOR YOUR MICORMIG.
top offer: two torches for the price of one.
Attractive promotional packages for workshop and assembly.
MicorTwin – Maximum speed and picture perfect.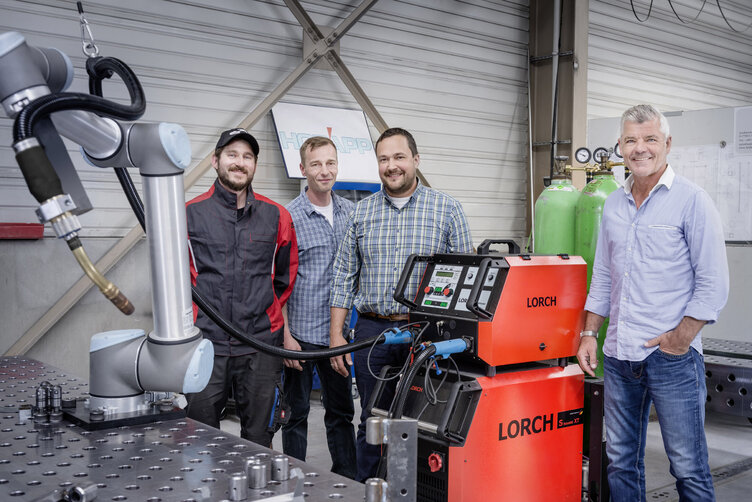 Solutions that get you ahead.
Discover now:
Smart Welding.
First of all, it doesn't matter what you call it. Future Welding, Next level Welding ... also okay, but: Can you really always fulfill the claim? And who is it really about? The only thing that matters is that YOU get something out of it.
So, why Smart?
Is it only about cleverness in product details? Or is it about well considered solutions? Perhaps you are also thinking of people who you personally find smart.
At Lorch, smart means:
Being close to you, understanding you and your requirements. Developing the highest quality, for practical use. Quick to use and intuitive to operate for consistently high-quality welding results. Always with the drive to create even better and more economical solutions for you - for the requirements of tomorrow. Because smart can only be what makes you more successful!
It's only smart when it enhances your future.
A claim, a story, a proof for you.
With the innovative Lorch technologies, you are well equipped for any application.
References that speak for themselves.
Practical. Versatile. Economical.
The fastest way to the right welding system.
With our practical product finder, you can speed up your search and quickly find the units that fit your requirements.

Truly close. Truly practical. True Lorch.