The MF-10.
The ultra-compact wire feeder with full protection.
The feeder case for demanding environments.
Extreme working conditions, e.g. in shipyards, may lead to narrow and uncomfortable situations. They not only pose enormous demands to the welders, but also to their welding units. The Lorch MF-10 full protection wire feeder has been developed specifically for this use. It allows welders to focus on what they can do best: Weld.
They do not need to worry, even if they should drop the feeder case now and then. Extremely stable and rugged, it can withstand falls from up to 60 cm high.
It stands out with optimal dimensions for narrower environments. Thanks to the D200 spool size, combined with its low weight, this wire feeder helps you achieve perfect results – even in areas with limited space to move.
In contrast to conventional metal feeder cases, the MF-10 is made of high-performance plastic, leaving it fully insulated and perfect for applications in industrial environments that use spool size D200.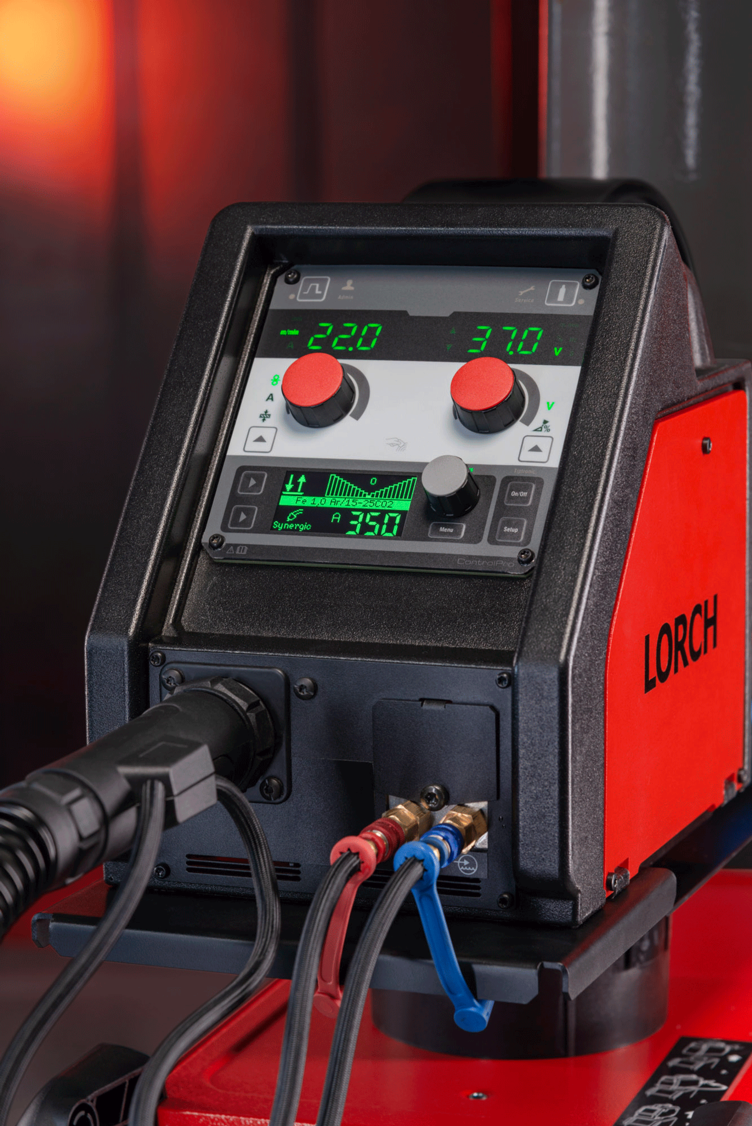 Light weight and compact size pay off.
With its ultra-compact dimensions (L x W x H in mm: 620 x 245 x 310), it can be used in manholes very well with a 200-millimetre spool. Its low weight of only 10.3 kilograms also makes it manoeuvrable and easy to transport across longer distances. With the robust Lorch housing parts, the housing and electronic parts will be safe even if you accidentally drop the feeder case at any point. This protects our device and your welders alike.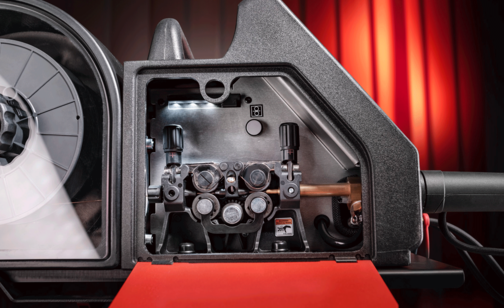 Maximal movement comfort.
The focus is on optimal user conditions even where the feeder case carrying handle is concerned. The carrying handle of the MF-10 is always placed above the centre of gravity of the wire feeder. The handle position and the resulting ergonomic angle avoids a torque on the welder's wrist when carrying. This offers enormous relief for the welder during one-handed transport and makes it much easier to hand the wire feeder into a manhole or down from any scaffolding.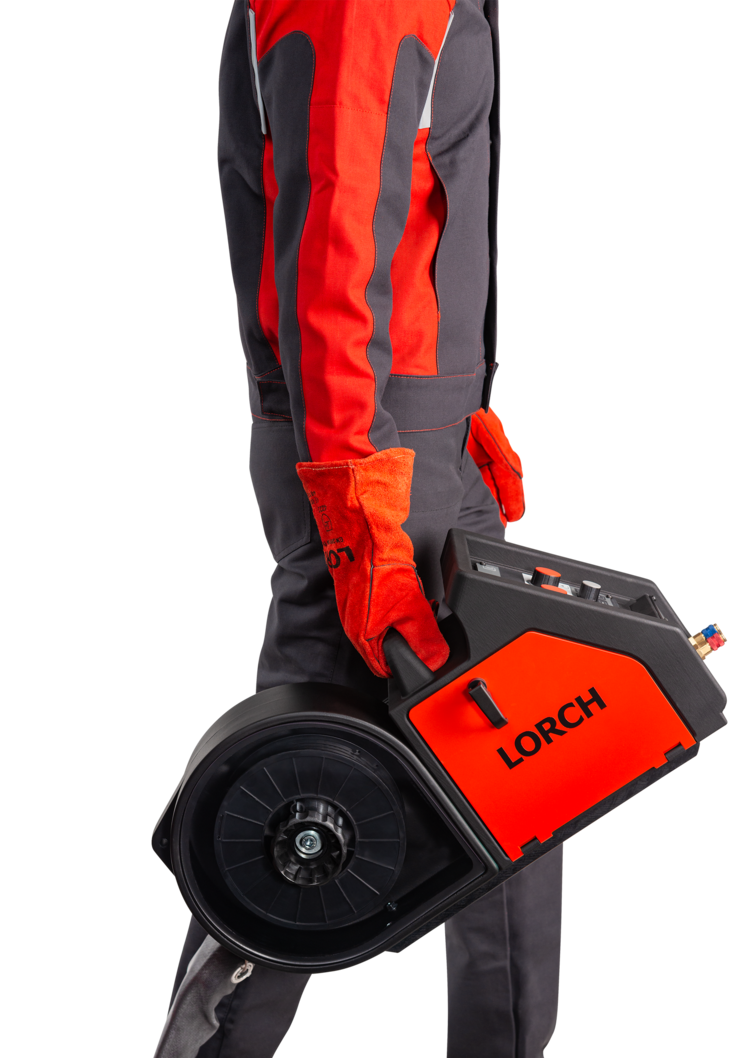 Truly diverse: The fitting MF-10 for any application
From flux-cored-wire welding and medium-thickness aluminium to applications that pose high demands to the welding current source.
The MF-10 is available in one matching version for the MicorMIG- and one for the S-series each. Put together the perfect solution for your application with the matching intermediate hose package lengths and the right accessories.
The MicorMIG series replaces the transformer with a future-proof inverter.
Stay flexible with these modern and cost-effective welding units that can be upgraded and are compatible with the innovative MIG-MAG speed processes. The Lorch MicorMIG sets new standards with its simple and effective transfer to a cutting-edge, steplessly adjustable welding system.