improving your team in any situation.
The Cobot Turn 100 A.
Just perfect from any angle.
The Cobot Turn 100 A tilt-turn table ensures optimal Cobot welding positions at all times. A precise position for each eld
seam can be specified in the programme process, increasing quality, productivity, flexibility, and saving valuable time even in demanding welding tasks and for round seams.
The perfect supplement:
The Cobot Turn 100 A perfectly supplements the Lorch Cobot Welding Package. It can be integrated easily into existing work processes. Easy to operate and immediately productive, the Cobot is the perfect system for automation of small and medium series production, while keeping investment costs low. Combined with the Cobot Turn 100 A, the cobot will once again increase its performance, as the tilt-turn table can be easily attached to it. The simple user software upgrade permits immediate and intuitive programming via the operating unit. No matter if you are using the overall package or a retrofit: the two components will supplement each other perfectly in the end.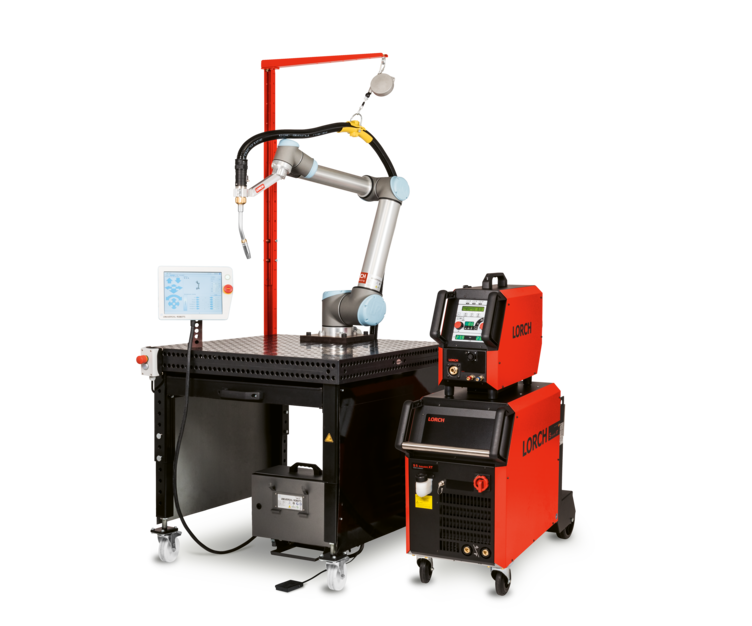 Overview of the advantages:
Two-axis manipulator: Longer welding without interruption or new set-up since the components require
rare or no change of set-up at all.
Fully integrated Lorch Motion software: The dedicated URCap Lorch Motion is fully integrated into the
Cobotronic software and easy to retrofit.
Simple and intuitive operation: The smart software also developed by Lorch is easy to operate. Programme
processes can be configured intuitively.
Safety technology: The laser scanner and virtual housing keep the system freely accessible at all times
under consideration of employee protection.
Ergonomics at the workplace: The avoidance of difficult positions and re-positioning saves time and
increases ergonomics at the workplace.
Fully integrated. Fully sophisticated.
Lorch Motion.
The integrated Lorch Motion software permits simple and intuitive control of the additional axis. The different programming functions offer a vast range of options and automatic support that simplify programming. Functions from reference runs, to positioning, continuous operation, to roundseam welding can be programmed and calculated intuitively. Optimal positioning has never been easier.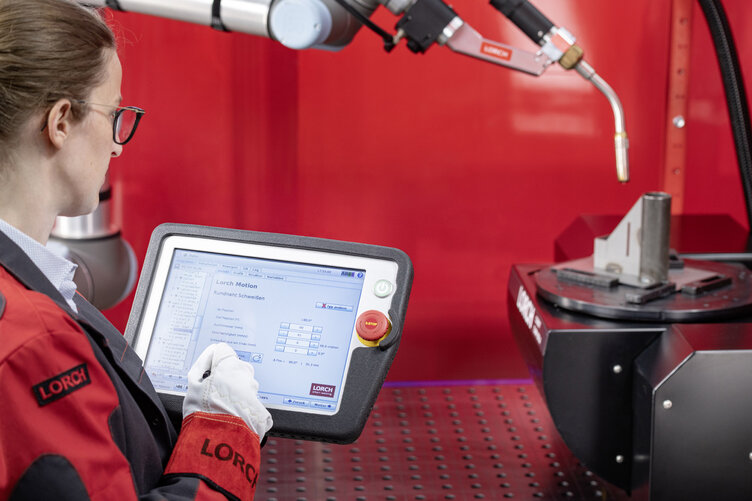 Downloads.
Would you like to learn even more about the Cobot turning-tipping table from Lorch? Technical data as well as details on application and equipment can be found here: