Robot welding.
Efficient. Profitable. Safe.
Why robot welding?
Welding automation for greater productivity and profitability.
Achieving consistent quality and high volumes at the greatest productivity are the greatest challenges when welding. As a result, welding automation is growing increasingly important, and robot welding is developing along with it.
Robot welding is the safe and cost-efficient solution for these challenges. In addition to the classical method of manual welding, which remains irreplaceable in certain areas, automated welding with a programmable system or a welding robot has some essential advantages. The right welding robot solution allows large industrial operations and smaller companies with a wide range of batch sizes alike to benefit from greater productivity and profitability.
Overview of the advantages of robot welding.
Benefit from the greatest quality around the clock.
Simple operation
Minimised error rate for low wear
Consistent quality of serial products in small and large quantities
Health protection for workers
Safe welding in inaccessible locations or in hazardous environments
Higher production speed
Relief for welding specialists
Highly precise results for improved quality
Diverse use
Faster work processes
Reduced production costs in the long run
No shift operation required
Working around the clock
Improved productivity
Robot welding and welding automation: answering the most important questions.
Our solutions in the field of robotics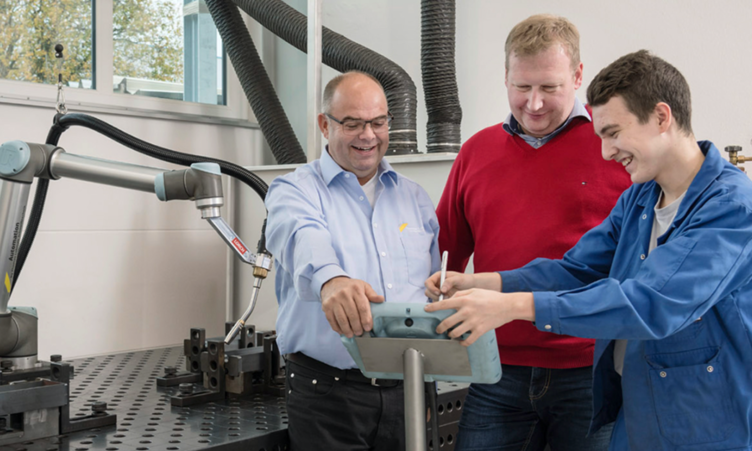 Always well-advised with close, personal, and honest support.
Are you looking for a full robotics solution for your welding production or are you interested in a Lorch welding unit with special suitability for robot welding? The Lorch partner search will easily let you find a competent contact in your area to give you some personal advice.