THE ROBOT WELDING TORCH.
The torch programme for any project.
Perfect welding systems from a single source and for any robot.
The Lorch LMR-2 system represents economically efficient MIG-MAG welding and brazing.
Lorch supplies smart complete solutions from the torch to the wire feed to the power source – everything from a single source and precisely coordinated with each other. This maximises efficiency, reliability, and stability of your welding automation operation.
The precisely coordinated components also ensure easy and smooth function of the torch system, warranting highest quality and reproducibility of the weld seam as such. Optimised cooling concepts ensure a long service life of the wear parts and highest economic efficiency as a result.
The most important information for your system integrator.
Excellent performance and maximum productivity.
The LMR 2 robot torch is ideally matched to all Lorch MIG-MAG systems and can be operated perfectly with any of our processes. No matter whether steel, stainless steel or aluminium, thin or thick sheet metal. This torch gets the best out of your Lorch system.
Compatible with all common robot types, such as ABB, Fanuc, Kawasaki, Kuka, Yaskawa.
Interface types: all common bus coupling systems as well as analogue interfaces.
Wire feed versions: Push and Push-Pull.
Attachments and comprehensive accessories, e.g. mounting brackets for wire feeds,spool holders.
Configurable overall system solutions, incl. power source, wire feeder, and torch system.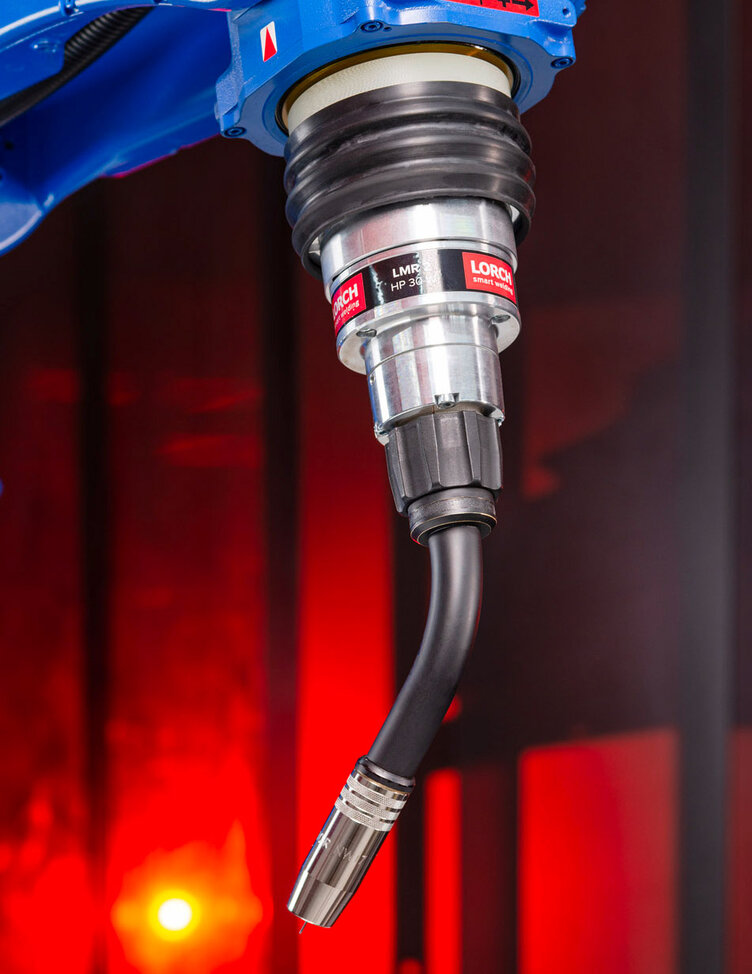 Excellent performance.
 Simply better welding.
Optimised design for pulse welding
Extremely stable and reliable arc
Innovative contact tip cooling
Perfect gas coverage
Minimised temper colours in stainless steel welds
Clean weld seams (low smoke & soot) in aluminium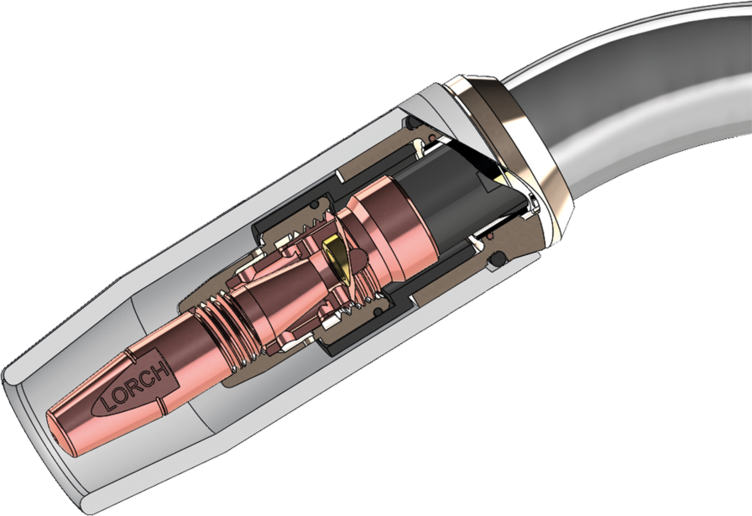 Plug & weld: 
A complete solution – customised to your requirements.
2 Robot concepts
Conventional and hollow-wrist
16 Ready-to-weld solutions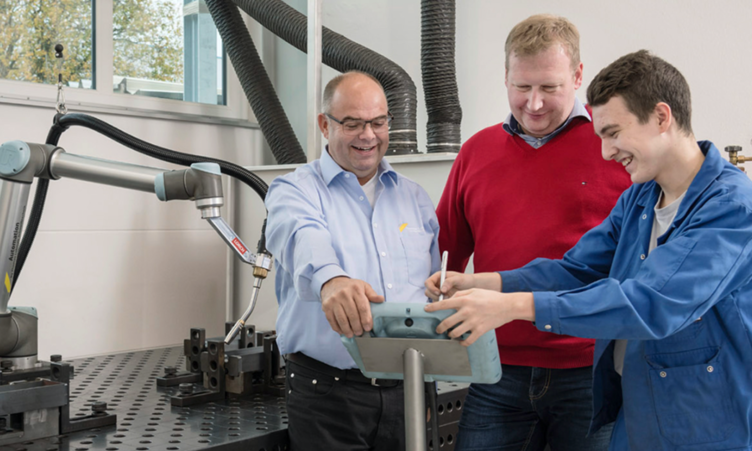 Always the best advice: close, personal and honest.
You are interested in the Lorch welding torch portfolio, but you are not sure which model is the right one for you or you have other questions? Use the Lorch partner search to easily find a competent contact person near you and get personal advice.
Downloads.
Do you want to learn more about the Lorch welding torch portfolio? Technical data as well as details on application and equipment can be found here: