Masters of Speed.
The innovative MIG-MAG welding processes by Lorch.
The right welding process for every task
Speed, quality, penetration, and weld appearance combine into a perfect weld seam to be produced in a vast variety of welding positions. It's quite task in arc welding. The good news is that arcs can be perfectly optimised to meet your specific challenge within the physical limits at hand. This is precisely we have been focusing on for the last few years. We have developed MIG-MAG process innovations for you as a result.
The Masters of Speed.
The advantages of Lorch Speed processes at a glance.
This is how you master your welding task and become the "master of speed" yourself. Our processes significantly increase your welding speed, noticeably simplify the process and enable a productivity that is second to none.
More speed
Better seam quality
Higher penetration
Better appearance of the weld seams
Less welding fume emissions
Less noise pollution
Higher reliability of results due to better process control
Your extra: MIG-MAG pulse welding to perfection with the XT processes.
For our high-end system, the S series, our engineers have put a lot of experience from industrial practice and the wishes of many users into the further development of the speed processes. The result: even better performance thanks to new control technology.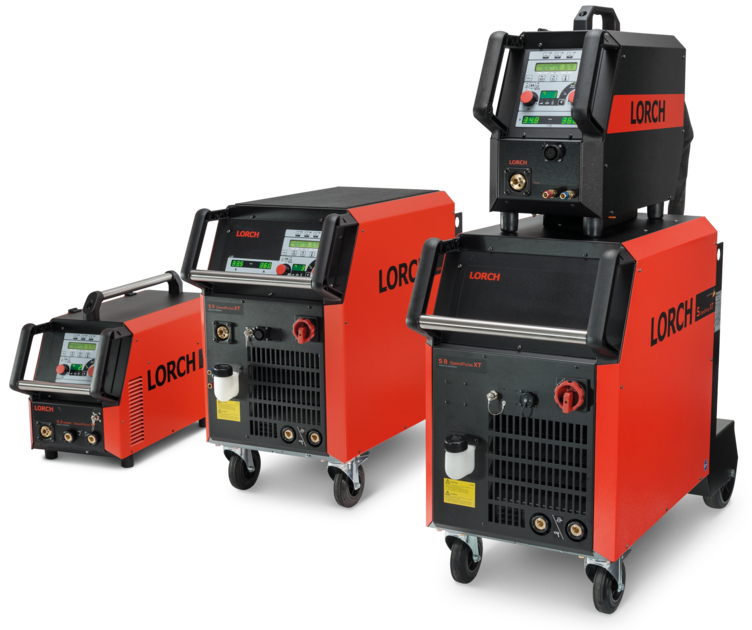 The Masters of Speed.
Full control over the arc.
An XT for extra fast, extra low splash, extra control in handling.
The speed processes in the application.