SpeedArc and SpeedArc XT.
For more focus and deep penetration.
SpeedArc process stands out with a particularly focused arc and a significantly higher power density than comparable processes. The process ensures a particularly deep penetration of the base material across the entire power range. This is not comparable to regular MIG-MAG systems. MIG-MAG-welding with SpeedArc is easily controllable across the entire power range due to the increased arc pressure into the weld pool. It is measurably faster and therefore extremely economical.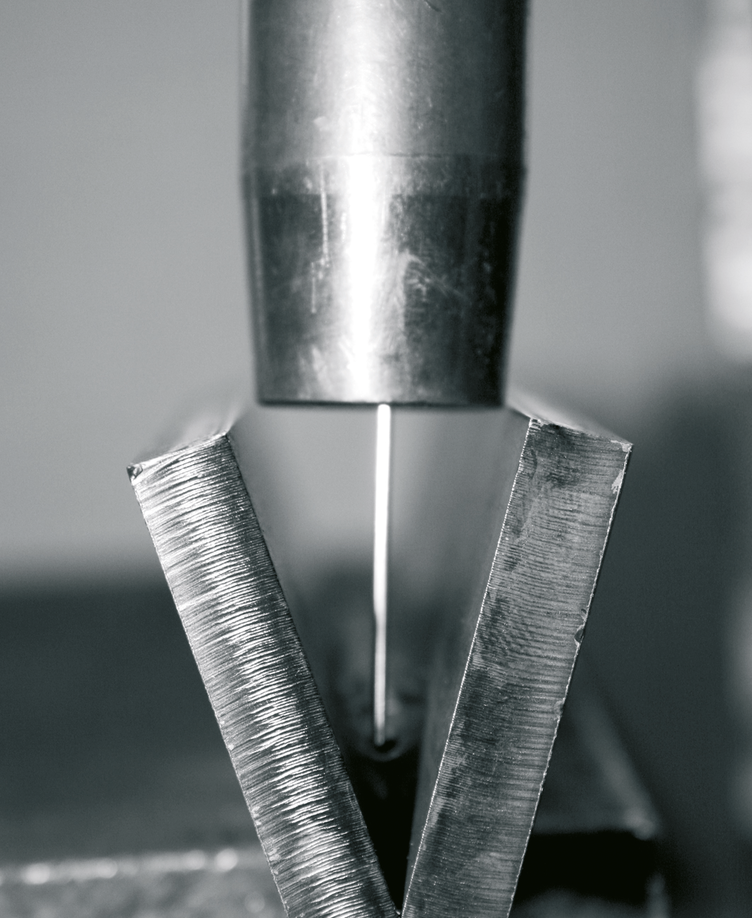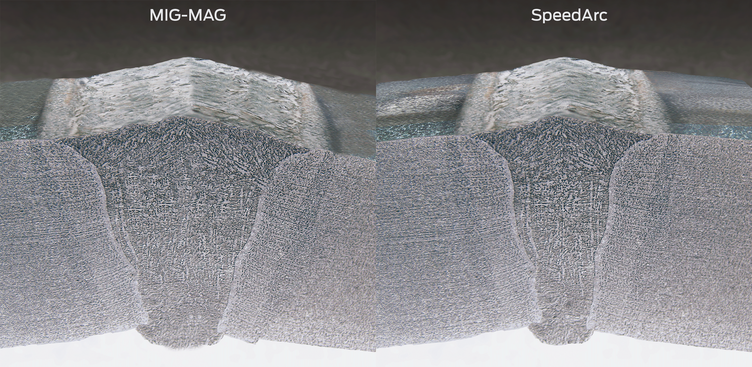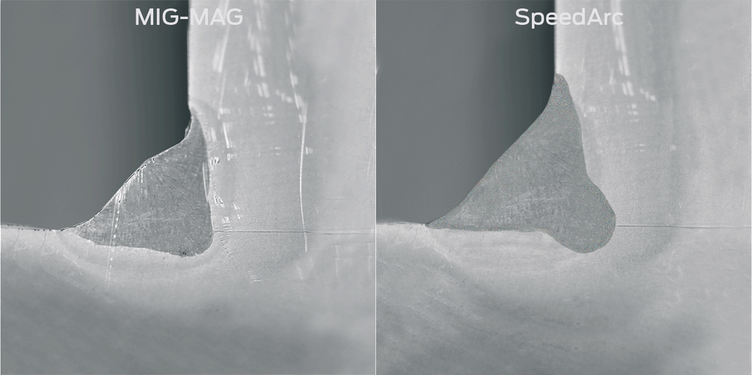 Saves material and is stronger.
Necessary large weld seam opening angles belong firmly in the past with SpeedArc. An opening angle of just 40° is sufficient to put in a perfect weld seam. This not only saves valuable time, but also a lot of expensive material.
Advantages of the SpeedArc:
Automation: Short spray arc with high directional stability;
Full working range from short arc to spray arc
Optimised for the spray arc: Short and powerful, focused arc in the spray arc area
Very deep penetration
Additional XT advantages for even greater performance in the S-Series:
Particularly short, impressive spray arc with high directional stability
Arc characteristics flexibly adjustable via dynamics
Downloads
All relevant facts and figures as well as additional information can be found here:
Your welding system for SpeedArc: