Lorch SpeedCold.
An icy shower down the thin sheet metal's spine.
For ice-cold efficiency in thin sheet welding.
The great challenge in optimising thin-sheet welding is in controlling the arc. While it may be easy to reduce the energy input, "cold" welding actually has the looks to match, including a lot of spatter, including adhesions, and less stable arc performance that requires extensive rework. You may agree with us when we point out that that is not very productive. As a result, the welding experts at Lorch have cooperated with our engineers to optimise arc control until they achieved our goal with a thin-sheet process that our customers are truly happy about. It sustainably increases productivity in a wide range of applications with a speed advantage of up to 40% and a quality that will convince practitioners as well.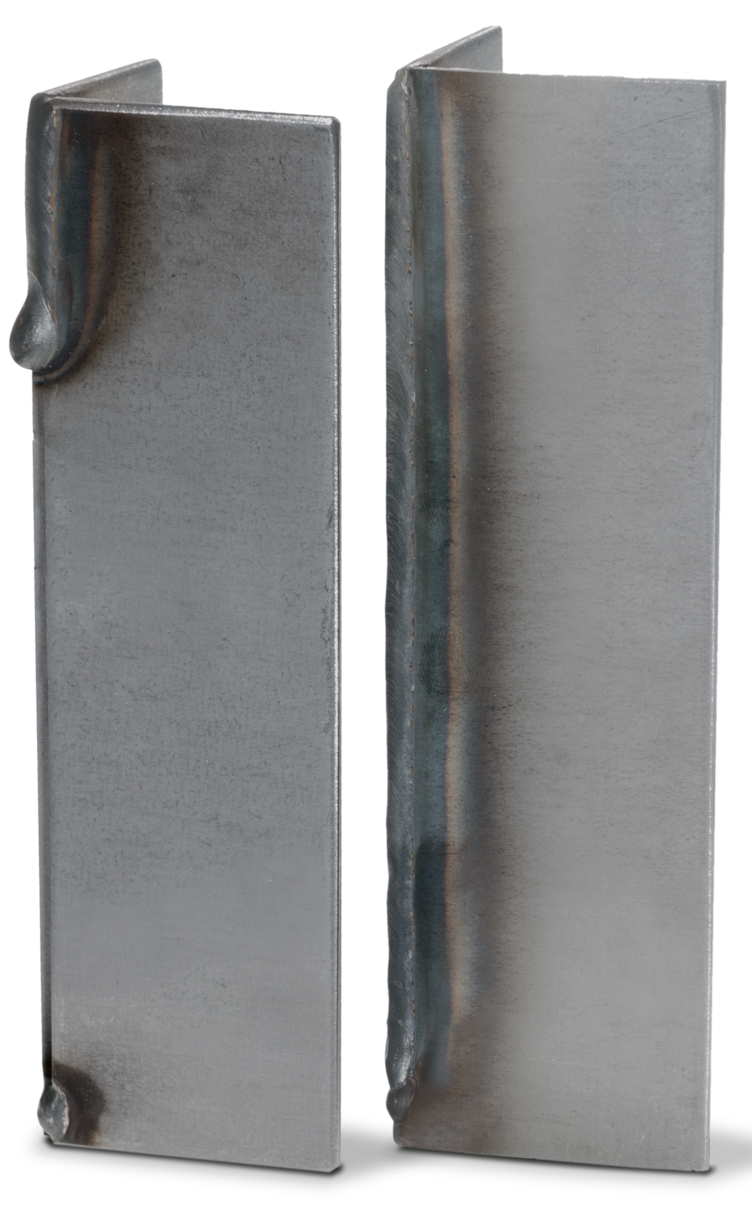 Sheets from 0.5 mm onwards processed perfectly with MIG-MAG welding.
While the MIG-MAG short arc reaches its limits in steel and CrNi stainless steel when welding sheets that are 1 mm thick already, SpeedCold can also process much thinner sheets. Even 0.5-mm-thick sheets can be welded reliably with SpeedCold, at near-optimised spatter behaviour. Spatter that does form after all will not have you scrambling for your tools immediately either. SpeedCold welding spatter is so "cold" that it usually does not stick and can be wiped off with the glove.
Area of use: Thin-sheet welding of steel and stainless steel
Keyfacts
Modified energy-reduced short arc
Low energy input due to focused arc (up to 25% less)
Perfect weld seam on sheets starting at a thickness of 0.5 mm
Speed advantage of up to 40%
Advantages
Automation/Manual welding:
Thin-sheet applications
Optimised for thin-sheet welding:
Reduced heat application
High gap bridging due to moderately vibrating melt
Very good weld pool control
Heat application
Vast energetic working range ("very cold" to "medium")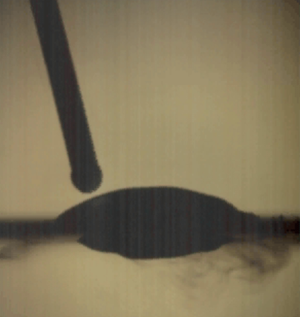 Optimal for butt, lap joints, and corner welds.
Excellent thin sheet welding is determined by the quality of butt, lap joints, and corner welds. Lorch SpeedCold was developed for precisely these applications. The SpeedCold control system controls the process sequence so well that it reacts to changes in the arc within milliseconds, leading to an extremely stable arc and excellent weld pool control.
Lorch SpeedCold has excellent weld bead control and gap bridging properties, allowing the welder to react optimally, e.g. when there is any material distortion.
The temper colours show the difference.
Heat input into the workpiece is a major influence of the amount of preparation and finishing work required for obtaining a proper welding result. The lower the heat input, the lower the distortion and the fewer advance tack points or rework steps are necessary to shape the material as desired. Every joule spent less pays off here. Since SpeedCold only adds as much energy as is required at any given moment in the respective process section, the heat input is up to 25% below that of conventional MIG-MAG welding, in particular with CrNi steel. Due to its lower thermal conductivity and greater tendency to distort, the reduced energy input of SpeedCold is a considerable practical advantage. Welding of galvanised sheets also minimises burn-off, which better preserves corrosion protection.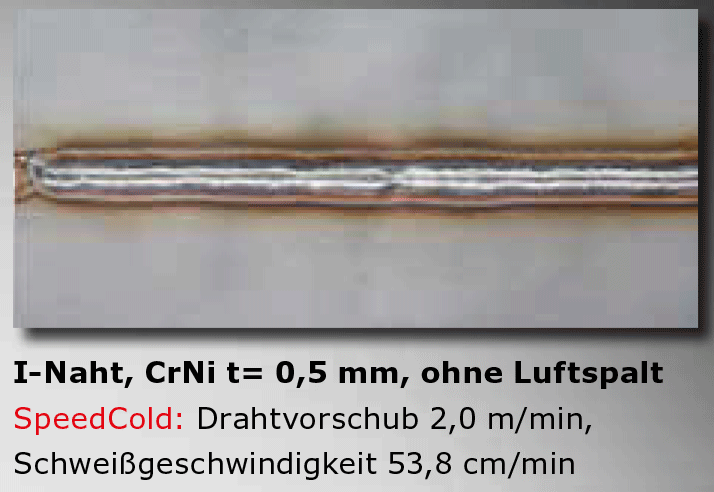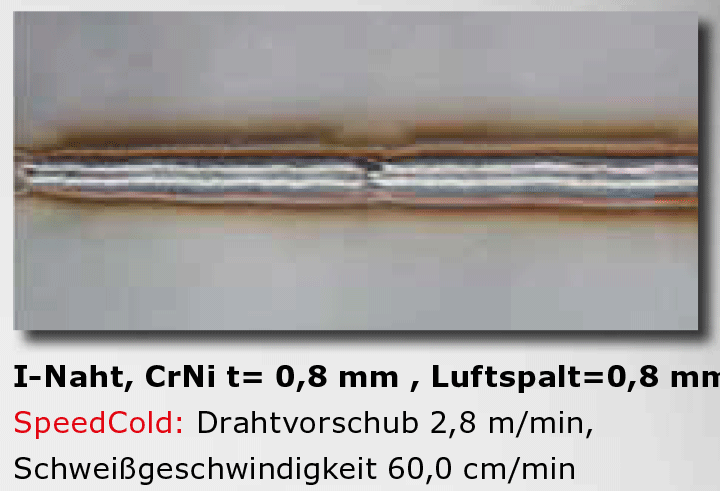 Downloads
All relevant facts and figures as well as additional information can be found here:
Your welding equipment for SpeedCold