Lorch SpeedRoot.
Full control in the root pass!
Visibly better quality in MIG-MAG root welding.
High gap bridging.
The simple formula of root = TIG used to apply when pore-free joining of the material is desired to the maximum extent possible.
While it may be clean, it's also demanding and time-consuming. SpeedRoot adds some true speed advantages, delivering weld seams of TIG-like quality in the MIG-MAG process. This is made possible by the high-end control technology of the S and P series that precisely controls the level of current and voltage, warranting greatest process stability and ensuring a perfect weld pattern. After first bridging a 4 mm gap with 3 mm sheets without needing a weaving movement thanks to the S-series and SpeedRoot, you won't ever want to do it any other way again, in particular since in light of the perfect weld pattern that is much faster than TIG welding would be.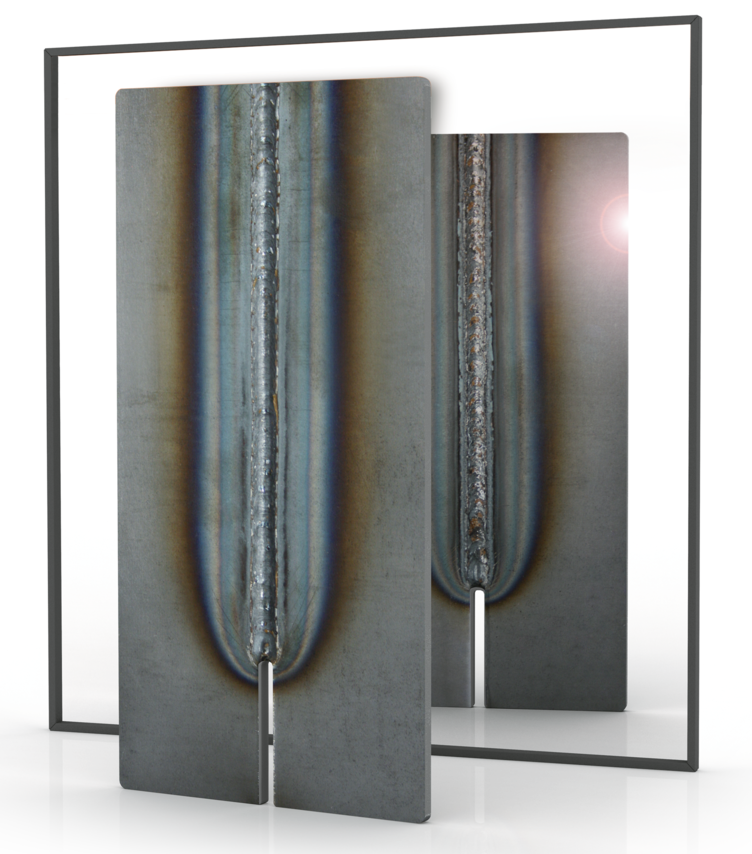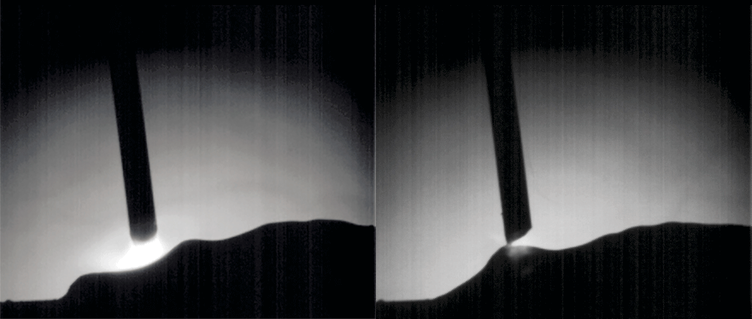 The perfect wave.
Process timing is the decisive factor of the Lorch SpeedRoot. As a highlight, the SpeedRoot additionally uses the wave movements of the weld pool to support droplet detachment depending on the position, to considerably reduce energy input. The resulting effect generally is similar to one that occurs when pulling the wire actively back and forth in reversing feed systems. Since SpeedRoot works in a strictly process-controlled manner and does not require any expensive additional hardware or complex, heavy torch solutions, it offers considerable application and cost advantages.
Area of use: Workpieces with demanding root passes or highly fluctuating gap dimensions
Keyfacts
Optimal root seams without the use of TIG
Three times faster than TIG for root welding
Highest degree of gap tolerance and gap bridging
Optimal weld pool control
No change to welding processes necessary (great time savings)
Advantages
Automation/manual welding
Minimises spatter in the short arc
Optimised for welds with a gap
High gap bridging due to moderately vibrating melt;
Very good weld pool control;
Avoiding spatter
Heat application
Vast energetic working range ("cold" to "hot")
Ingeniously simple.
Simple operation and perfect handling are keys to greatest productivity. When first looking at the ideal weld appearance after bridging a 4 mm gap with 3 mm sheets without weaving movement using the SpeedRoot, you won't ever want to do it any other way again. You don't think that's possible? Try it out! Best use an 8-mm gap as well. The SpeedRoot's optimised weld pool control makes the weaving movement easy and relaxed. Another great advantage in addition to the welding process simplicity is the speed increase by up to three times as compared to TIG welding. Root welding has never been more productive.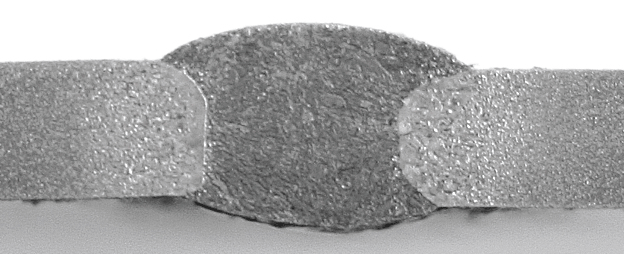 Downloads
All relevant facts and figures as well as additional information can be found here
Your welding equipment for SpeedPulse XT